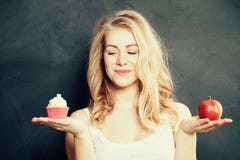 Hello week 6 of my candida cleanse! When you decide to do a "food challenge" whether it's a strict candida cleanse, a Whole 30 or even just a short 21 Day Sugar Detox, it most likely seems really daunting. You start picturing all the weekends and events you have between now and the end and get anxiety about how you'll make it through x, y and z without food/drink you enjoy. Well, at least I do. I did complete a couple of successful Whole 30's, but those were in January when everyone else is "dieting" too.
At the beginning of this six weeks I had no idea if I would actually see this through, but I was determined because of the state of my health and the hefty price tag of the program. If you're struggling with will power or peer pressure, here are some tips and tricks I've told myself to power through and still live my life.
1. The X number of weeks will still pass whether you do this or not.
I first thought about doing the candida cleanse in Mid-August, but dismissed the idea because I thought it was too strict and I could never do it. I had calculated the number of weeks it would take and figured I would end at the end of September. "That's way too long," I thought and put it out of my mind. Then Mid-September rolled around, and my health was still the same. And I thought, if I had just started in August, I would have been done by now. That's what really convinced me to do it, honestly. The amount of time it will take for you to do it will pass, and at the end of it your health is going to be better, or the same. In the grand scheme of things what is a month or two of your life if it means more health and happiness in the long run?
2. What's more important, the company or the food and drinks?
I get anxiety when I think of trying to socialize without drinking and eating. How weird is it that we're just hard-wired to do these things when we try to hang out with our friends. It really forces you think about what you're doing with your life….. Just kidding, but it forces you to be creative when making plans or looking for things to do instead of just saying "oh we'll grab drinks". It feels really boring when you're facing it, but when you take these things away it puts more emphasis on the people you are with and the conversation you are having instead of using the social crutch of drinking and eating. I feel like this is a post for another time, but it's definitely something to think about.
3. Don't fall victim to the "self-actualization loophole"
Okay, I stole this one from Gretchen Rubin. You can read about it here. But basically when we're trying to reach a goal and temptation stands in the way, we look for loopholes to bail ourselves out of the commitment. Self-Actualization loophole is disguised as "YOLO"-ing, or "living life to the fullest". You're out to dinner and you told yourself that you were going to order the salad and no dessert, but when actually faced with the decision, you cave, telling yourself "You deserve this" or "life is too short to deprive myself." Happens to me ALL THE TIME. This is actually the #1 reason why I've failed challenges in the past. Because it makes sense. Yes life is too short but you started the challenge for a reason. Often times when you go off the rails, and especially if you're health depends on it, you regret it later. Gretchen Rubin suggests you think about how you'll feel tomorrow about your decision. If you feel like you won't regret it, go ahead, eat the dessert and burger. But most likely you will and that's when you need to summon your will power.
4. I'm choosing not to drink/eat these foods
Instead of telling people (when it's necessary, hopefully I don't have to explain my food choices to anyone) "I can't eat that" or "I can't have a beer", try "I'm not drinking" or "This is a choice". It is, after all, a choice. You CAN eat whatever you want. But you are making a conscious choice to better your health. It reminds you of why you're doing this. And you shouldn't have to defend your choices to anyone. Plus, when I have the mental attitude of "I can't have that" it automatically makes me want to have it! And it makes other people more likely to badger you "What do you mean you CAN'T!! Sure you can, YOLO!!!!!!" People don't have much to respond to when you say "I'm not drinking tonight."
5. If you slip up, it's not the end of the world.
Sh*t happens, and nobody's perfect. It's easy to feel like EVERYTHING IS RUINED if you get glutened at a restaurant or fall into the self-actualization trap once during your challenge. I feel like one of the bad reasons challenges are so popular is because they are "all or nothing" and people just want to go back to the way they were eating before when it's over. So if you mess up, the whole jig is up and the challenge is over. This is an unhealthy way to look at challenges. You're supposed to be changing your lifestyle for the better, and continue the habits after the challenge has ended. So one slip up in the scheme of things isn't a huge deal. It's what you do in the long term that matters.